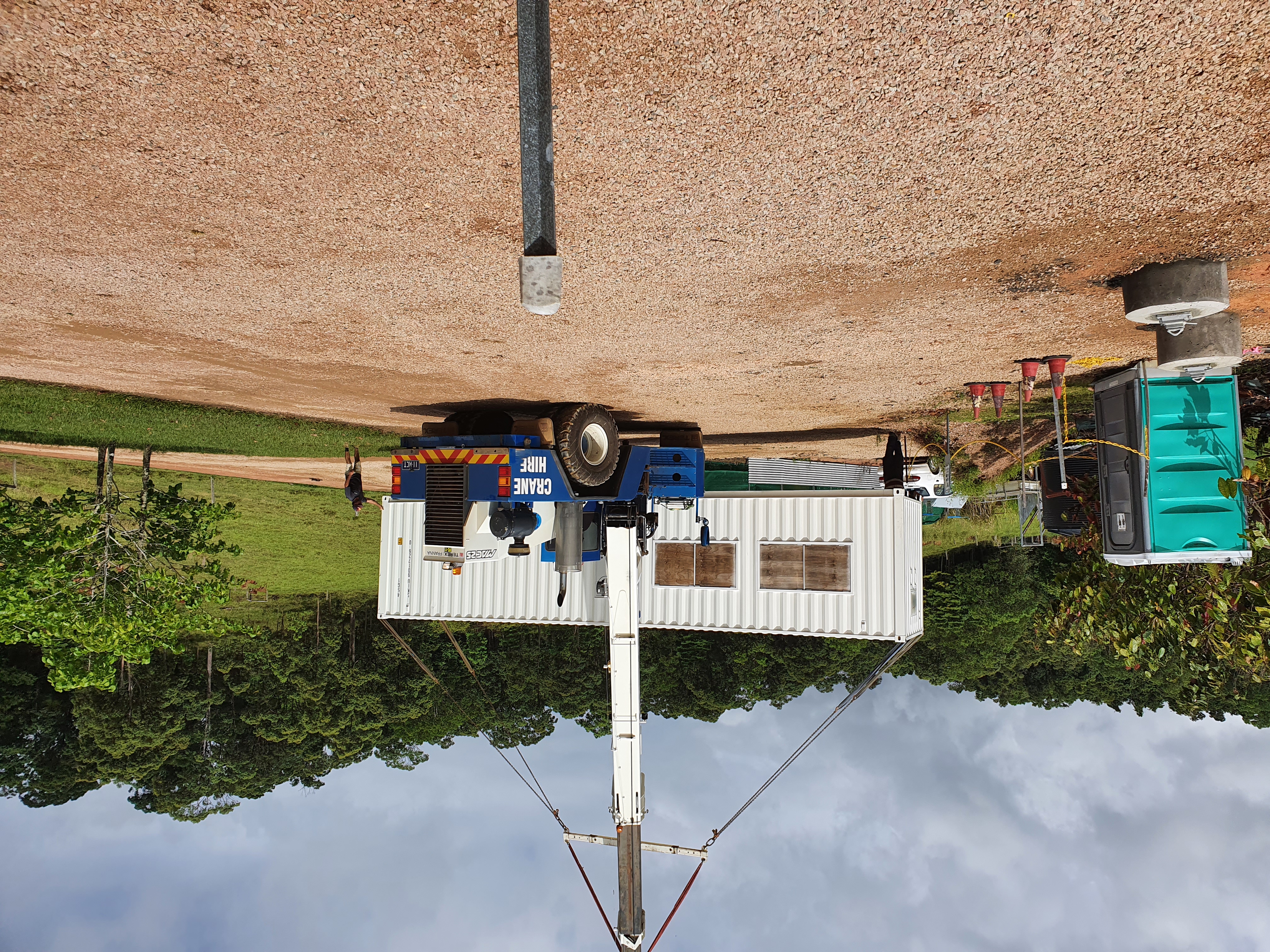 Charleys has been making chocolate since 2014. We started with small scale equipment. Chocolate making equipment is a global business with many reputable suppliers. Some suppliers specialise in craft chocolate equipment which has a smaller capacity (and lower cost) than equipment used by the major chocolate manufacturers.
In 2019 we installed the first of our modular manufacturing units, customised shipping containers to house our operations. This unit was funded by the then existing shareholders and some new shareholders.
In late 2019 Charley's embarked on a crowd source funding campaign. The campaign document detailed the equipment to be purchased using the funds raised. So far in 2020 we've taken delivery of several pieces of equipment to improve Charley's operations.
Roaster
We purchased and installed a 20 kg roaster. The burner came from Turkey, modifications and addition of gas elements were done in Sydney at Roastquip (in case you need a roaster!) and, finally, local installation and certification was completed on site at Charley's in Mission Beach as required under food legislation and standards.
Office, shop, MMU and equipment
We took delivery in 2020 of a 20 foot converted shipping container to serve as an office and shop, Converted pre-loved shipping containers are used widely, providing a cost effective, rapid and customised option. These containers, for example, were appreciated as part of the post Christchurch New Zealand earthquake build of the city retail precinct. We purchase our containers from Brisbane where initial modifications are done. Final modifications are done onsite by local tradespeople.
Our second modular unit, a 40 foot converted shipping container was installed in early October 2020, after modifications to ensure it's up to food safety standard.
A 65kg conche and winnower arrived in early October also. It was a busy week.