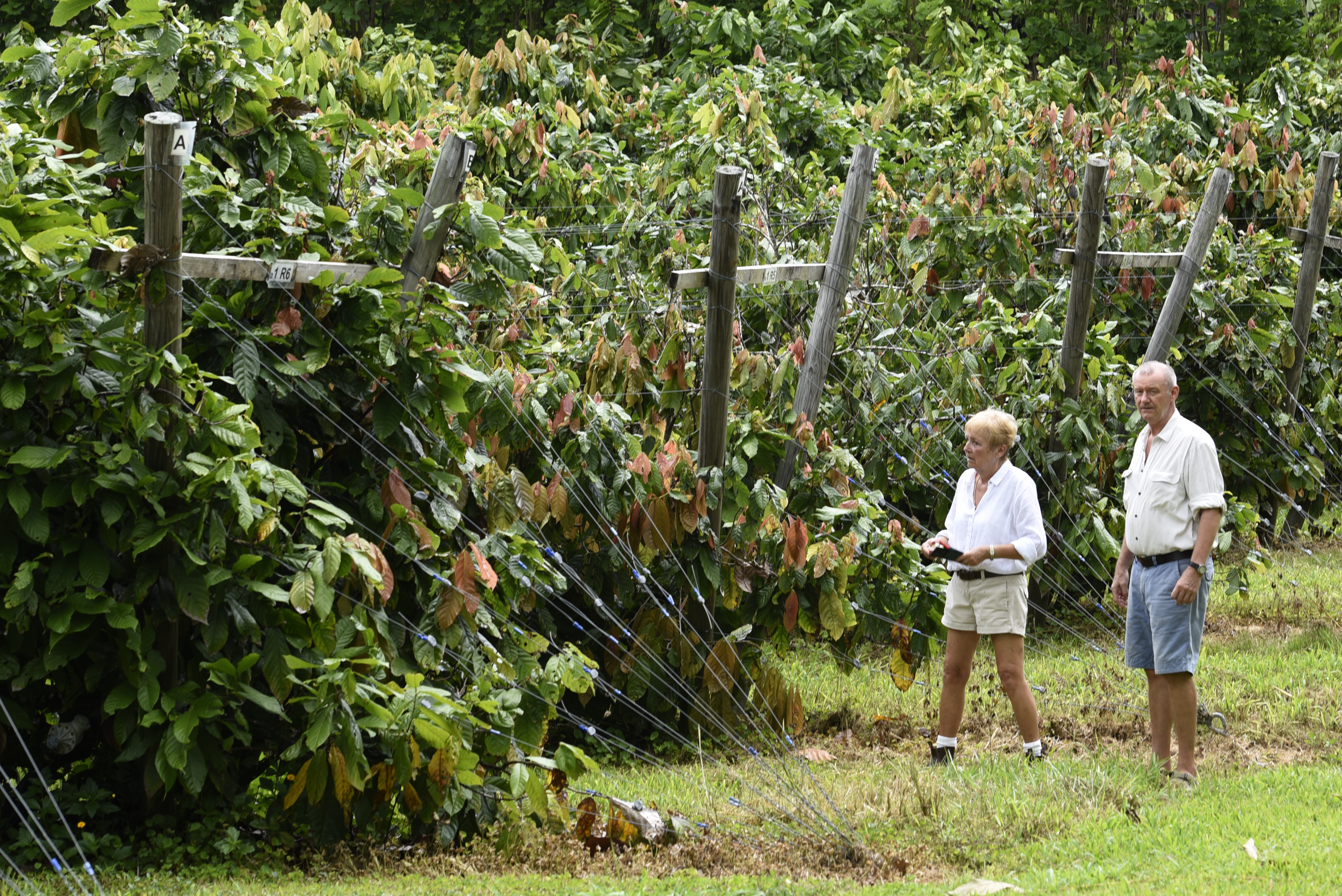 Long before Charley's, Lynn and Chris had a deep understanding and acceptance of the need for business to be sustainable and environmentally and socially responsible.
Starting Charley's as a clean sheet of paper; this was an opportunity to do things well. So, the business model was drafted along sustainable lines.
The journey to the consumer opening a bar of chocolate is a long one. With Charley's being in control of the entire process, the consumer can be assured that best practise is adhered to at every step.
The journey from seed to chocolate bar; a snapshot
Along this journey careful thought is given to researching, refining and implementing strategies to:
minimise waste
use resources sparingly
avoid as much as possible the use of chemicals
use the safest chemicals available where no other option exists
reuse and recycle inputs
ensure ongoing staff training
consider food miles when sourcing ingredients
using a responsible amount of packaging.
Packaging is a particular hot button for Charley's shareholders and customers. Here is the Charley's packaging information that comes with every order.
'Charley's Chocolate Factory packaging and our environmental impact.
As a cocoa tree to chocolate bar and cocoa bean to chocolate bar producer, we care very much about the planet and our community. Our goal is to achieve the highest level of environmentally friendly packaging and at the same time have your order delivered safely, without damage, breakage and without melting.
We ship most orders in polystyrene eskies with the chocolate itself in a zip lock bag to protect it from moisture. Depending on the time of year and outside temperatures, the box then has a frozen cool pack included and is sealed and packed in the Australia Post Satchel.
This works very well and over the last few years Charley's customers have had virtually zero problems with damage or molten chocolate.
The environmental impacts of our packaging
Your recycling & reusing options
Made of Expanded Polystyrene (EPS). This does not involve ozone depleting CFS's and CFC's. EPS is recyclable. Some councils provide a recycling scheme specifically for polystyrene.
These boxes have many uses. They are great for kids' lunches, picnics, day trips and much more. They are perfect for keeping icy poles frozen on a hot day!
Reusable as freezer bags and any of the thousands of uses that zip lock bags are sold for.
To re-use, simply put in water then freeze. This way they can be used again and again. The packs contain a totally biodegradable, non toxic gel polymer.
Single Origin chocolate is wrapped in paper sourced from sustainably managed plantations and recyclable foil. The Chocolate Plus bars come in a see-though BOPP cello wrapper. BOPP stands for biaxially-oriented polypropylene. The biodegradability and non-toxic nature of this film makes it one among the best eco-friendly films and most importantly it is also recyclable. '
The Charley's Chocolate Team: 'One environmental step at a time'