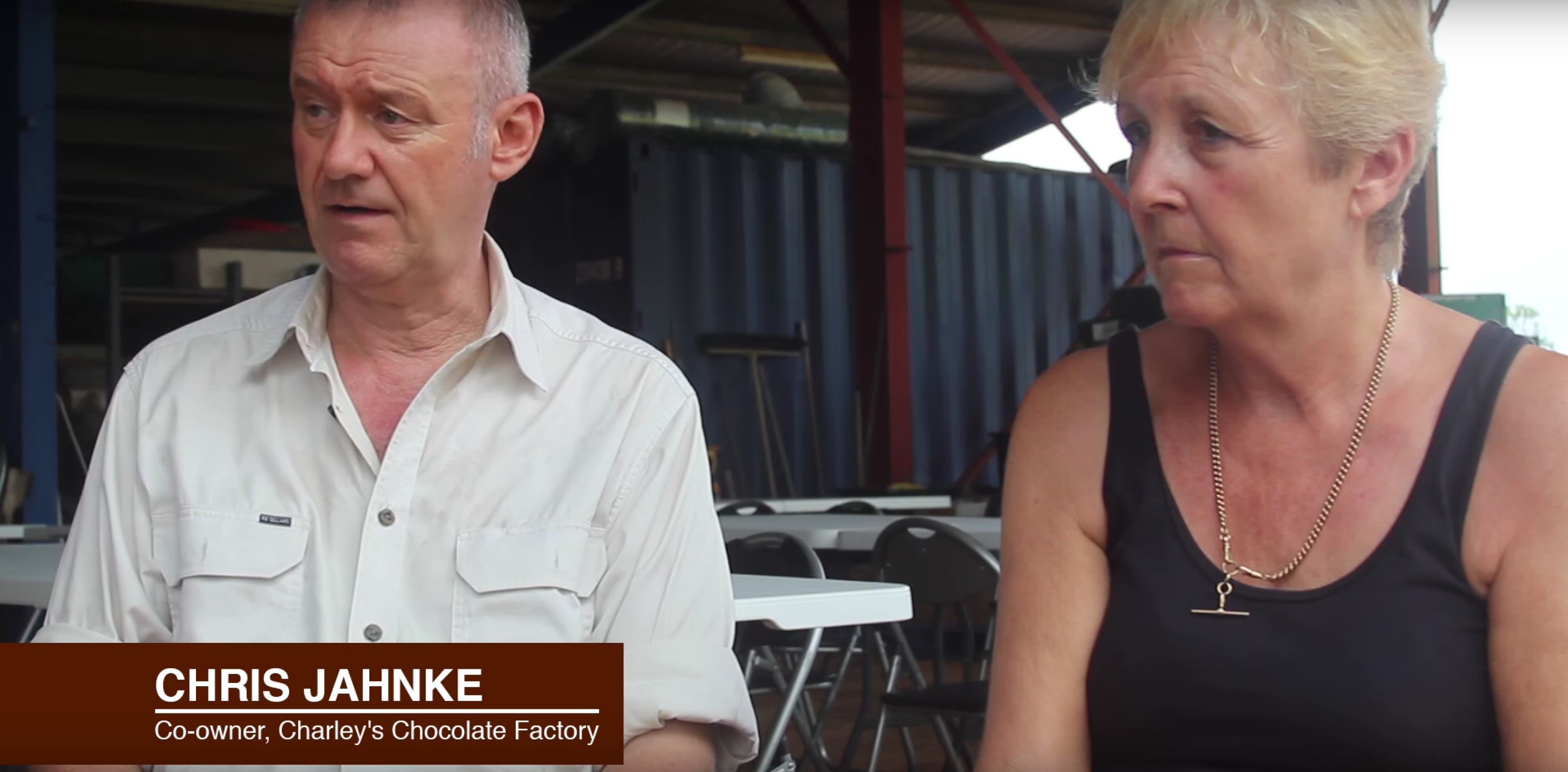 Part of the challenge of growing our amazing cocoa beans, is ensuring the longevity of the Cocoa Trees. As such, when we were setting up the plantation, we paid close attention to the likelihood of a cyclone crossing our path.
Now, our innovative concepts have been picked up by a Government facility tasked with looking into how businesses across the country are adapting to climate change.
The National Climate Change Adaptation Research Facility (NCCARF) came out to interview us earlier this year, keen to find out how we have planned Charley's around the inevitability of a cyclone.
"We've been through two very major cyclones here in a short period of time - Cyclone Larry and Cyclone Yasi, and that certainly makes you highly aware of what can happen," explained Chris in a video now available to view online.
"After a 340km/hour wind comes through the place, it doesn't leave a hell of a lot standing. And we saw after Cyclone Yasi, a number of other farming enterprises that were utterly decimated for substantial amounts of time and in building our business model we wanted to be prepared for when the next cyclone strikes."
Chris talks about strategies he has employed to help save the cocoa trees in the event of a major cyclone - the first being a unique type of trellis that protects the trees.
Called the Open Tatura Trellis system, the concept was perfected over a 40 years period by Bas van den Ende in the Goulburn Valley in Victoria.
"Not only does it protect you against cyclones, but it also increases your yield," explained Lynn.
"It's expensive to put in to start with, however it's insurance really because you will get better yield and you will protect your trees."
View the entire video below.
Would you like to know more about what goes on behind the scenes at Charley's? Book into one of our tours to find out more by clicking here.