Charley's Chocolate Factory
Charley's is one of only three places in the world where you can see the cocoa growing on the tree being turmed into the chocolate you can taste (the other two are in Hawaii). Our chocolate tours are a sensory journey of seeing, touching, smelling and tasting all things chocolate.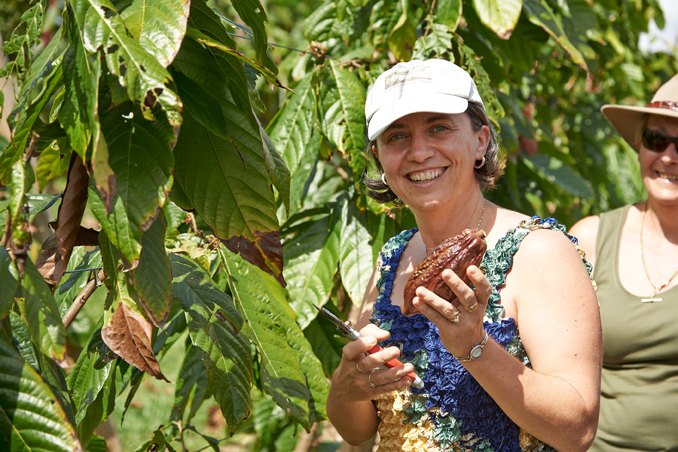 You see just how chocolate is manufactured from the initial roasting of the beans (this smells divine!) to finished chocolate bars - this is called "bean to bar chocolate", but it's really "tree to bar chocolate"!
Once the roasting is completed, the beans are cracked and winnowed to produce the cocoa nibs. These nibs are then ground to produce the cocoa liquor before being conched to develop the complex flavours that you will taste in the chocolate itself.
When the conching is completed, the chocolate is then tempered before being molded into bars.
In addition to being able to see all the different processes, you'll taste all the various chocolate varieties. It's hard, but someone has to do it!!
If you're in tropical North Queensland and checking out the must-sees like the Great Barrier Reef and the Daintree Rainforest, Charley's Chocolate Tour is likewise an absolute must as it provides an enlightening, educational and fun look at how one of the world's favourite foods is produced. We look forward to sharing all of this with you!