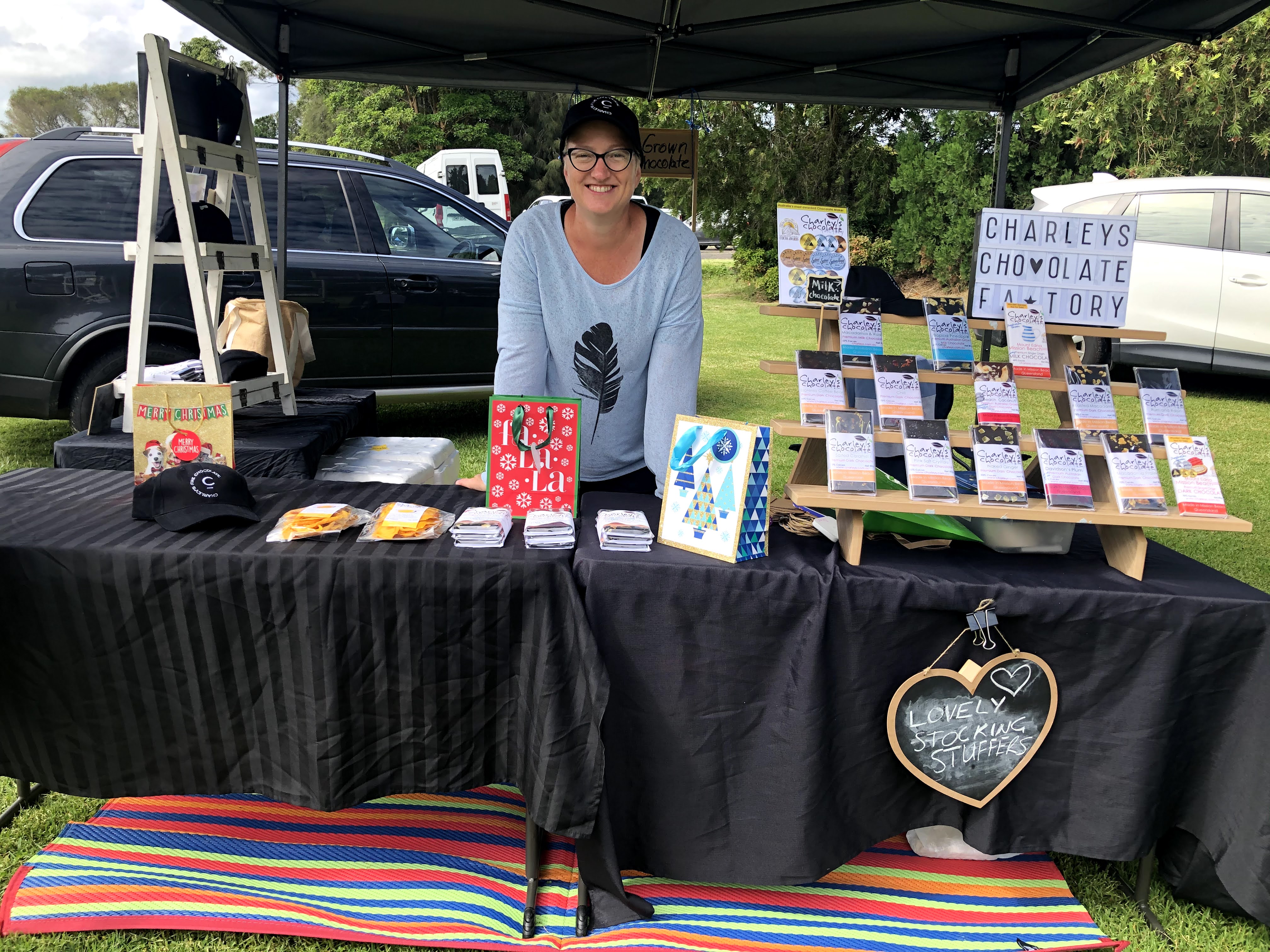 Heather Smith, Shareholder and distributor of Charley's Chocolate, is hitting the road in sharing the love of Charley's with NSW and ACT through markets and wholesalers.
Mark your calendars and go for a trip to see Charley's products and stalls at:
Newcastle-Food Festival on Feb 19th
Hunter Valley, NSW-Wedding and Wine Festival on Feb 21st
Berrima, NSW-Twilight market on Feb 26th
Sydney, NSW-The Rocks market on Feb 28th Newcastle, NSW-Food Festival on March 5 th
Pelican, NSW-Pelican Foreshore market on March 6th
Berry, NSW-Berry Market on March 7th
Bowral, NSW-Bowral Market on March 13th
Newcastle, NSW-Food and Wine Festival on March 14th
Milton, NSW-Food and Wine Festival on March 27th
Pelang, Queenbeyan- NSW Food and wine festival on April 17th
Newcastle, NSW-Chili Festival on May 23rd
Hunter Valley, NSW-Bar and BBQ Festival on July 3 and 4th
Heather also partners with APM employment services to employ people with disabilities to help with the Charleys Chocolate stalls at markets around NSW. Market stall work provides an excellent training ground for people with disabilities and in 2020 Heather has trained three people with disabilities with new skills who have used their new skills to find additional work that they would not have been qualified for before working with Heather and distributing Charley's Chocolate in NSW.